See on Scoop.it – Google Plus Local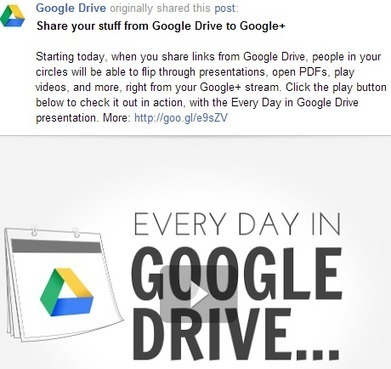 Well here is a nice new little addition and integration feature from Google for Google+ and Google Drive.
As of today you will be able to share links from your Google Drive directly to your Google+ circles and streams. People will be able to flip though presentations, open PDF's play videos and much more. It is super easy to do to, just click the G+ icon when sharing and then select the circles or type the names of the people you want to share it with. You can also easily copy the link and post it in your G+ stream or to any circle you want or make it public. Good thinking Google, I never would have thought of this.

See on androidspin.com